2024 CNO Banquet – Coming soon!
Care Net Owensboro recently hosted its 18th Annual Fundraising Banquet on March 2nd, and we are extremely grateful for the support of our donors! As you may know, our organization relies solely on funding from generous donations and grants to provide our free medical services, which cost approximately $35,000 per month to maintain.
 
We extend our heartfelt thanks to all who attended our largest fundraising event of the year and contributed to our number one mission: saving lives. We are also grateful for your partnership with Care Net as we work to offer Gospel-centered hope, help, truth, and compassion to those in need in Owensboro and the surrounding areas.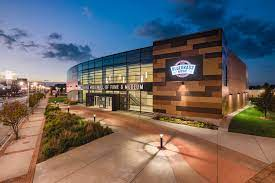 I sought the LORD, and he answered me and delivered me from all my fears. Those who look to him are radiant, and their faces shall never be ashamed.
Ryan and his wife, Bethany, founded the Radiance Foundation to extensively research and creatively present challenging social issues in the context of God-given Purpose. The Bomberger's were inspired by scripture to name their organization (Ministry) Radiance.

"Our decisions have generational reverberations"

This quote from the evening was paired with a powerful image of those exact reverberations. Ryan displayed a family photo, showing how his mother's decision to choose life, led to generations of his family being present for the family photo.

"Some of the best things in life are unplanned"
– Ryan Bomberger